Choosing a Primary Care Physician
​​​​​​One of the most important healthcare decisions you can make is selecting your primary care physician (PCP) or primary care doctor. Your PCP is your main healthcare partner and first point of contact when you need care. Make sure you have all information you need to find a Hill Physicians doctor that fits your needs.
The Role of a Primary Care Physician
Your primary care physician (PCP) is your go-to doctor for everything related to your health – from getting annual physicals to getting an immunization before flu season. Depending on your needs as a patient, your PCP can:
Provide routine care, like regular physical exams and screening tests.
Address nonemergency problems, like a cough that isn't getting better or a minor injury.
Answer any healthcare questions or concerns.
Refer you to a specialist if needed, such as a cardiologist or neurologist.
Help you manage any chronic conditions, such as diabetes, high blood pressure or acid reflux.
Help coordinate your care if you develop complicated medical problems, need to see multiple specialists or are hospitalized. (In these situations, your PCP will be part of a care team that works together to provide the care you need, when you need it.)
If you have an HMO health plan, your PCP is your "gatekeeper" to the rest of the healthcare world; they're the ones who will refer you to specialists or order a test or procedure that you need.
How to Select Your Primary Care Physician
​Selecting a Hill Physicians doctor is simple. During open enrollment or when joining a new insurance plan:
Select a health plan that offers Hill Physicians.
Choose your Hill Physicians primary care doctor. If you don't have one, find a doctor in our directory.
Enter your doctor's name and "Hill Physicians Medical Group" on your enrollment form.
Tips on Finding a Doctor
Finding a doctor who fits your individual needs is important. Here are five tips for anyone looking for a new doctor:
Ask people you trust who their doctor is. Talk to your family, friends and colleagues. Who is their doctor? How did they choose? Are they happy?
Decide what kind of PCP you need. Do you need someone who can see your whole family? Separate doctors for your kids and yourself?
Find a doctor using our directory. You can search by specialty, location, languages spoken etc. to find one who fits your needs.
Make sure the doctor you chose can meet your needs. Do you and your family need a doctor who speaks another language? Someone who can see you outside normal office hours?
Confirm the doctor you chose takes your insurance by calling their office. To save time, review the list of insurance plans many of our physicians accept.
New to Hil Physicians?
Get the most out of each visit to the doctor with these helpful tips.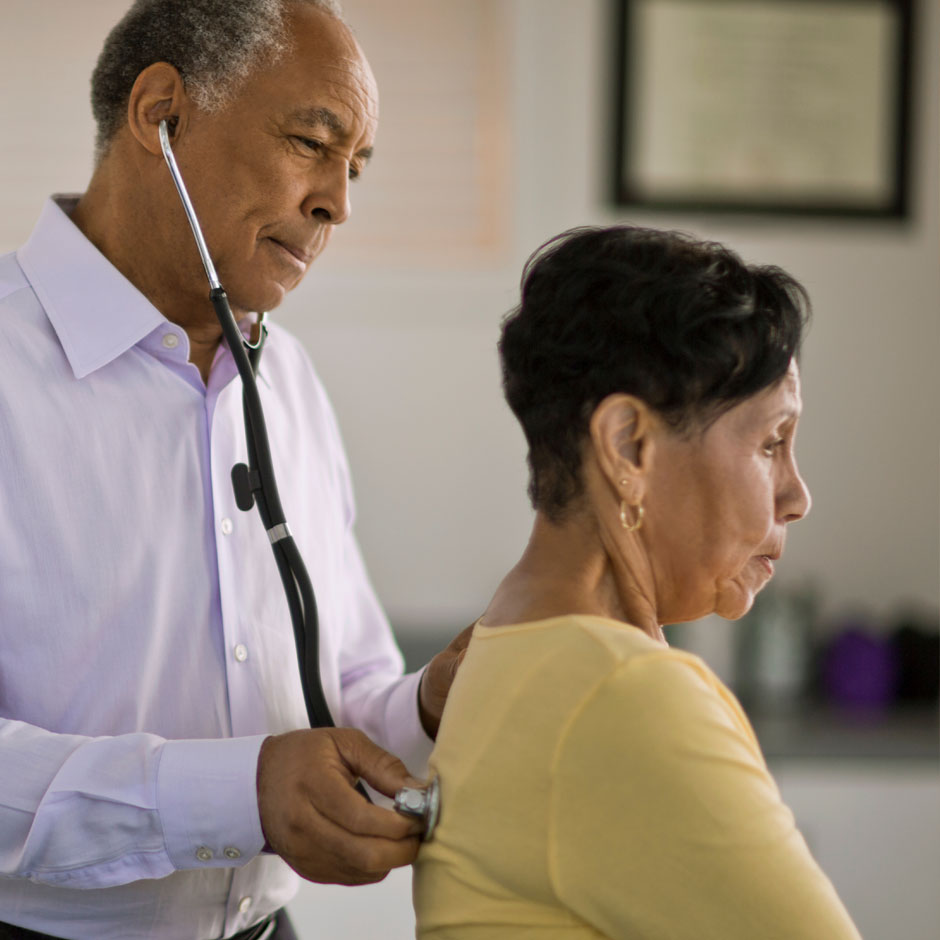 Types of Primary Care Physicians
There are several types of PCPs you can choose from…
​There are several types of primary care physicians (PCPs) you can choose from. It's important to find the right type of physician for your individual health needs.
Internal Medicine Physician
Internal medicine physicians specialize in preventing, diagnosing and treating diseases in adults. They are vital in helping patients manage chronic conditions. An internal medicine physician may choose to remain a generalist or further specialize in a wide variety of sub-specialties ranging from cardiology to sleep to sports medicine.​
General Practitioner
General practitioners treat patients of any age and sex. Like all PCPs, they provide routine care, focusing on prevention; diagnose and treat a variety of common conditions; and refer to their patients to specialists when needed.
Pediatrician
Pediatricians focus their practice on caring for infants and children, guiding and supporting them through immunizations, illnesses and injuries until they reach the end of adolescence (somewhere between the ages of 14 and 18).
Family Medicine Physician
Family medicine physicians are the generalists of medicine and are trained to treat the entire family, from newborns to grandparents. They receive some training in specialty areas such as pediatrics and obstetrics (women's health) during their education so they can provide routine care for patients of all ages.
Obstetrician/Gynecologist (OB-GYN)
OB-GYNs are doctors who specialize in women's health, including fertility, childbirth and female-specific health issues. Many women of child-bearing age rely on their OB-GYN for routine screenings and care. Make sure to check with your health plan before using your OB-GYN as your PCP.
DO or MD?
A DO is a doctor of osteopathy. Doctors with DOs have gone through similar training as doctors with MDs, including four years of medical school and additional training in their specialty. MDs and DOs both use traditional treatment methods. One of the only differences is that DOs tend to treat the body as a whole and use techniques that include manual manipulation to diagnose and treat patients. Either type of doctor can be your PCP.